Accommodation - Family Room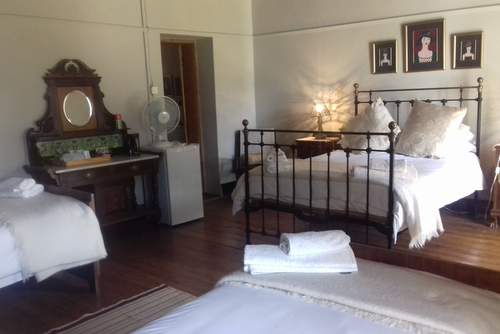 The family room is situated on the patio of the main house. It sleeps 2 - 4 people sharing, with an en-suite bathroom. Not a self-catering unit, but it has a bar fridge and coffee and tea ficilities.
It has it's own entrance and is private from other guests.
Meals on request.