Accommodation - Stilbaai Beach House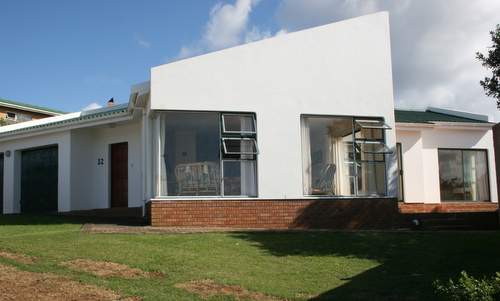 Our family house in Stilbaai is situated in the more quieter area away from the beachfront behind the Spar complex. The town house size house accommodate 6 -7 people sharing in 3 bedrooms. The Main bedroom with one dubble bed is en-suite. The other 2 bedrooms, one with a dubble bed and the second with 3 single beds must share a bathroom.
An open plan lounge kitchen area is ideal for a family who wants to spend nice family time together. The house is well equiped for a relaxing holiday.
2 Garages available. A big enclosed yard for children to play away from the street behind the house.
Linen is provided. Dishwasher and washing machine available.
NO Towels are povived.
DSTV on request to be switched on at daily rate.
Cleaning services also available at daily rate if needed.
.